Blog Archives
WE COULD GO TO MANY PLACES IN THE BIBLE for an example of a godly father. One such is without a doubt, JOSHUA. At the age of 110, he called the leaders of Israel to Shechem for a farewell address. He charged them to obey the Lord by saying, "Choose you this day whom you will serve…."
He chose the perfect setting, because Shechem was alive with sacred memories, it was:
Abraham's altar
Jacob's well
He reinforced his appeal with the POWER of a GOOD EXAMPLE when he said, "As for me and my house, we will serve the Lord."
There are lot of things we could say about Joshua, but I want to mention just two—two qualities that he possessed that all fathers would do well to learn and apply.
FIRST, he was the priest of his home. He acknowledged his responsibility for the spiritual life of his family. A priest cannot function, if he is first not in close contact with God. Someone once said, "a boy loves his mother, but will follow his father." The greatest thing a dad can do is pass on his love for God to his children.
SECOND, he planned for the family. Being priest of the family is not enough. The Godly father must also have a plan for the spiritual life of his family.
Homework: Make a place for the spiritual growth of your family.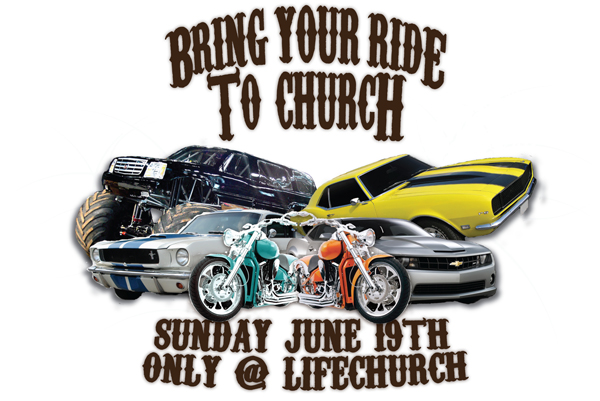 Father's Days is Bring Your Ride to Church Day and we want you to bring your Garage Toy with you to Life Church on Father's Day!

So here is the deal – whether you have a classic you're working on, a hot rod that gets you in trouble with speed limits, a motorcycle you love to cruise on, or a man-truck you love to take rock crawling and mudding – we want to see it!

Bring your ride to church with you on Father's Day and stick around after second service for our Family Pic-Nic. We will have hot dogs and chips, games to play, and everyone gets to vote on their favorite vehicle.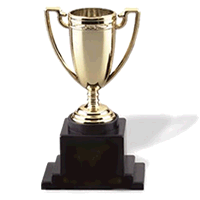 TROPHIES:
People's Choice – voted on everyone after service
Overall Best Paint Job – voted on by our judges
Loudest Engine – Motorcycle Division voted on by our judges
Best In Class – Motorcycle Division voted on by our judges
Best In Class – Automobile Division voted on by our judges
Looking forward to our conclusion of One Generation Away this Sunday as we focus on "Father's Who Lead." Don't miss this Sunday at Life Church at 9am and 11am.
PS – Texas Rangers Tickets go on sale this Sunday for $15 ea